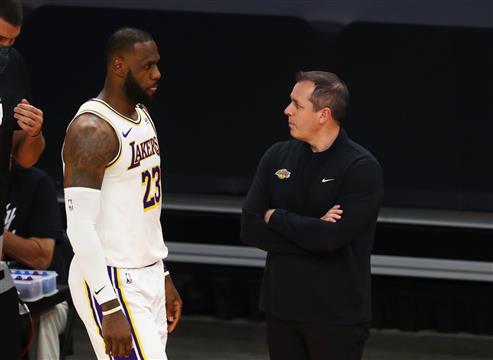 When the Los Angeles Lakers hired Frank Vogel as their head coach in 2019, he penned a three-year deal with the squad. This means that his current contract is set to end at the conclusion of the 2021-22 season. According to reports, there is a real possibility that this could be Vogel's last contract with the Lakers.
NBA insider Marc Stein has learned from his sources that right now, the Lakers might not be as inclined to offer a long-term extension to Vogel as they were one year ago:
"An extension was widely considered an inevitability in league coaching circles once Vogel joined a list of nine active coaches with a ring on his résumé," wrote Stein in a recent post published to his Substack (h/t Sam Leweck of Lakers Daily).