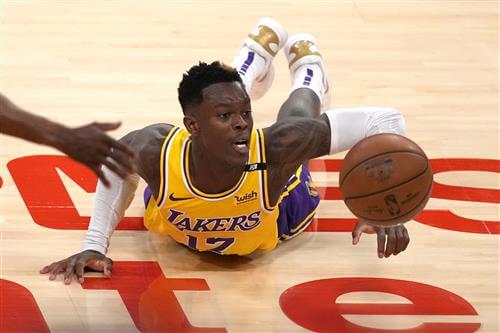 The Boston Celtics signing free agent Dennis Schroder — who turned down a four-year, $84 million offer from the Los Angeles Lakers, per Bleacher Report's Jake Fischer, this summer — for a one-year, $5.9 million deal with Boston; changed the complexion of Celtics president of basketball operations Brad Stevens' offseason.
This summer's been filled with surprises.
The Celtics wasted no time in executing their front office makeover, including Stevens' transition from head coach to the president along with hiring a new head coach in Ime Udoka and pulling the trigger on a series of other cost-cutting moves.
Not breaking the bank for an offensive weapon of Schroder's caliber takes the cake as Brad's most impressive move, thus far. However, Stadium's Jeff Goodman, who spoke with former teammates of Dennis, says the German standout, per anonymous sources, was unpopular in the locker room.