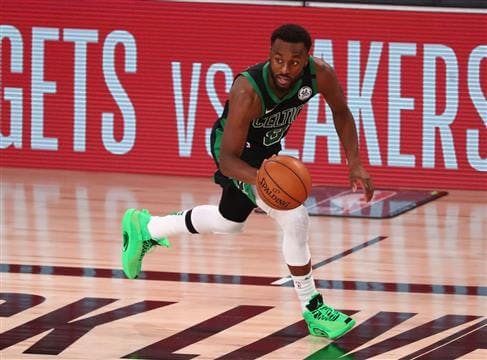 Most of the offseason is over with just a few minor trades and free-agent acquisitions taking place around the NBA. That means it's time to look forward to the 2021-22 season and take a look at how some of those moves this summer could work out for teams when the games begin. More specifically, examine which players could have standout seasons after joining a new club.
With so much player movement this summer, there were many names that could've made this list, but to keep it short and concise we narrowed it down to the top five who stand to impress the most with their new team. That could range from players who may be rounding back into All-Star shape, to those who will thrive in a new environment, either because they have something to prove or because they're coming back from injury. In no particular order, here are five players who could have standout seasons on their new teams.
Kemba Walker -- New York Knicks
You'd be hard-pressed to find a better-fitting offseason move than Walker signing with the Knicks. New York filled its hole for a playmaker and starting point guard, and Walker was in need of a fresh start. Statistically speaking, Walker's two years spent with the Boston Celtics were productive, averaging 20 points, 4.8 assists, 3.6 rebounds and a steal a game. But the expectations that came with signing Walker were never met in Boston, in large part due to his inability to stay healthy, as he played in just 68 percent of regular season games over the past two seasons.
The Celtics also were never able to create enough chemistry between Walker, Jayson Tatum and Jaylen Brown that showcased all three stars to the best of their abilities. That led Boston to trade Walker this summer to the Oklahoma City Thunder, who then bought him out of the remaining three years and $74 million left on his original contract. The stars then aligned perfectly for the hometown kid who attended high school in Manhattan to sign for a far cheaper two-year, $18 million deal with the Knicks.