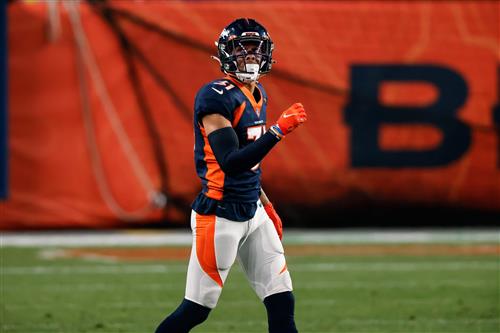 Every man dies, but not every man truly lives. Right now, the Dallas Cowboys are dying as they sit at 2-4 on the season and are just two failed comebacks from being 0-6, their 2020 woes fueled largely by a slate of injuries that include Dak Prescott, Tyron Smith, La'El Collins, Joe Looney, Blake Jarwin and several key pieces of their beleaguered defense. They've now seen Leighton Vander Esch return from a weeks-long absence and will enjoy the return of Randy Gregory from suspension in their Week 7 matchup with the Washington Football Team, but time will tell if their additions are enough to right the ship for a defense that's allowed a franchise- and league-worst 218 points through six games.
And when it comes to the offense -- Prescott, Collins and Jarwin aren't running back onto the field in 2020, and both Brandon Knight and Zack Martin are now battling injuries that could cost them at least a game.
That's the bad news (read: nauseating), but despite it all, the Cowboys are still in first place in the lowly NFC East, and sitting idly by ahead of the Nov. 3 trade deadline isn't going to get them anywhere close to where they'd like to be come January. Andy Dalton will continue to get the nod as starter and there's likely no trade to be made at the QB position that will change that course, but other areas of dire need can be readily upgraded with a series of phones calls and subsequent loosening of the purse strings. For a defense that is continually torched weekly, and an offensive line in dire straits, here are five options for the Cowboys to deploy before October expires.
I even threw in a tight end for good measure.
It's time to stop trusting the hope every guy "on campus" will someone step up and get the job done. Too many of them haven't, and with options abound to at least keep the dam from bursting, Jerry Jones and Co. need to start acting like some eager beavers. That is if they want to get back to truly living, versus drowning in their own inactivity.
Justin Simmons
The Cowboys needing help at safety is the worst kept secret in the history of secret keeping and, no, they're still not interested in Earl Thomas (which is quite telling at the moment).
Enter Justin Simmons, an instant Rx for what ails them, and one without character concerns. As it stands, sources tell CBS Sports neither the Cowboys nor Broncos have broached the topic of Simmons being moved to North Texas, but that could change ahead of the Nov. 3 deadline. The problem with the deal is the same as with any when it comes to the hyper-frugal Cowboys, in that they don't like Simmons' salary -- considering they'd have to absorb it in a trade. Absent a long-term deal being secured this offseason, Simmons is playing under a franchise tag that pays him $11.44 million in 2020, but he's already been paid $3.37 million of that by virtue of playing five games already. At $673,000 weekly, if the Cowboys landed Simmons ahead of Week 8, they'd have to take on $7.4 million for the remainder of 2020.
Yes, the Dallas front office is squirreling away money to pay Dak Prescott in 2021, but they currently have approximately $23.47 million in cap space, leaving them $16 million in rollover to add to next year's salary cap. That's not exactly cap poverty by any measure, even if the cap is set to take a hit and bottom out at $175 million -- the minimum agreed to by the NFL and NFLPA. For a 26-year-old safety in his prime who is also coming off of an All-Pro season in 2019, and considering the dire need at the position in Dallas, it makes all the sense in the world to at least lob a 2021 fourth-round pick at the Broncos to see if that will pry away Simmons.