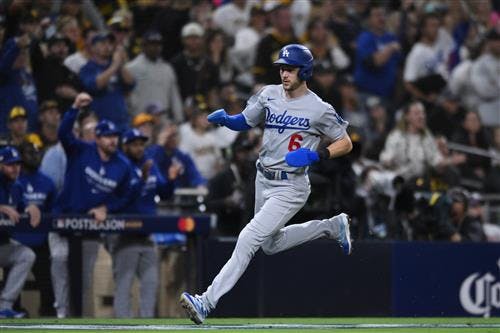 Trea Turner will be one of the most sought after MLB free agents on the market this winter. The Los Angeles Dodgers weren't able to lock up the shortstop long-term and now he's set to get big money offers from a number of teams.
Turner has been an All-Star in each of the last two seasons, won the National League batting title in 2021 and helped lead the Washington Nationals to a World Series title in 2019. In 2022, Turner hit .298 with 21 home runs, 100 RBIs, an OPS of .809 and an fWAR of 6.3. He puts up incredible numbers and, at 29, still has years left in his prime. What follows is a look at which teams will likely be in the mix for his services.
Philadelphia Phillies
Yes, the Phillies already have a massive payroll, but after falling just short in the 2022 World Series, they could be looking to make a bold move to improve the roster this offseaosn. Jean Segura is hitting free agency this winter, which would leave second base open for Bryson Stott. That would give Turner a tidy spot at shortstop to slide into. Turner reportedly prefers a move back to the East Coast, so this fit makes a lot of sense for both parties.