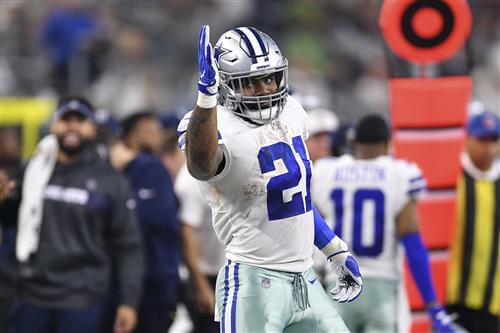 We're well into the NFL offseason with training camp still around three months away. Aside from offseason workouts, players can use this time to enjoy themselves and prepare for the next season. Basically, they don't need to be in football shape.
But this is also the NFL, and NFL fans love to overreact about everything.
That would include an unflattering Instagram photo from Cowboys running back Ezekiel Elliott on Sunday.
Elliott shared a photo from "Von Miller Day" in DeSoto, Texas, and at least in that picture, it looked like the Cowboys running back had put on some weight. It shouldn't be a huge deal, but Elliott's weight has been a concern in the past. This latest photo didn't help his cause.