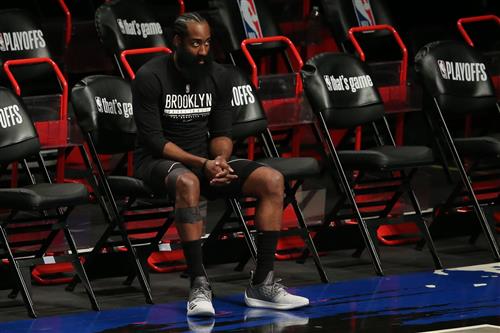 A lot of attention has been on the Brooklyn Nets in recent days. They have NBA championship aspirations this season, but their chances of taking home a title will take a big hit depending on what happens with Kyrie Irving.
Right now, their starting point guard is ineligible to partake in anything indoors in New York City. That is because New York has a mandate that requires people to be vaccinated for any indoor events.
Irving has not outright said it, but he remains without the COVID-19 vaccination. He did not take part in the team's media day and was not present at their first practice. As things currently stand, Irving is not allowed to practice with the team or play in any games at the Barclays Center.
That means Irving would miss at least 41 games this season and the two games at Madison Square Garden. He would also forfeit nearly $15 million in salary by remaining unvaccinated.