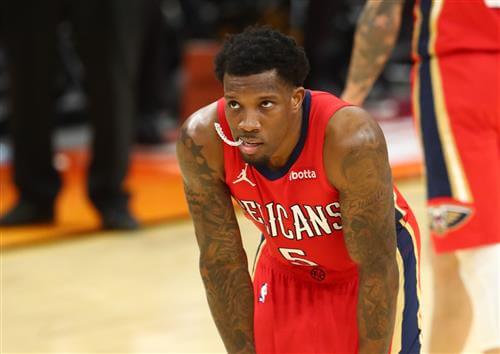 Eric Bledsoe was traded to the Memphis Grizzlies on Monday, but he's not expected to stay in Memphis for very long. According to Yahoo's Chris Haynes, Bledsoe will soon be on the move, once again.
The 31-year old guard was part of the package the New Orleans Pelicans sent to the Grizzlies in exchange for veteran center Jonas Valanciunas. The Pelicans also traded center Steven Adams, the No. 10 and No. 40 picks in the 2021 NBA Draft, and a top-1o protected 2022 first-round pick (via the Lakers). Memphis also sent the No. 17 and No. 51 picks in Thursday's draft to New Orleans.
According to ESPN's Adrian Wojnarowski, the Pelicans are attempting to free up cap space to either match an offer for restricted free agent Lonzo Ball or spend on another free agent veteran point guard (Kyle Lowry?) to pair with Zion Williamson and Brandon Ingram.
The Grizzlies have a handful of quality young players in their backcourt, including Ja Morant, Desmond Bane, D'Anthony Melton and Grayson Allen.