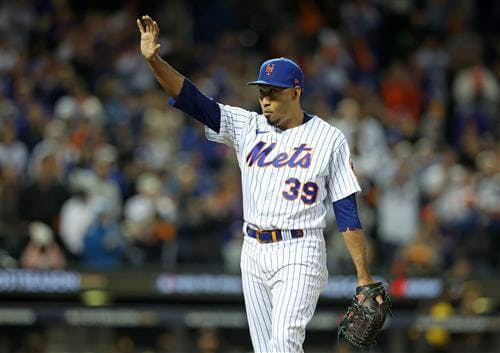 Star closer Edwin Diaz and the New York Mets are in agreement on a five-year, $102 million contract, pending a physical, sources familiar with the deal told ESPN's Jeff Passan on Sunday.
There's an opt-out and a full no-trade clause plus a sixth-year option in the contract, sources said.
The Diaz deal is the first nine-figure contract ever for a closer, and for the first time, it takes the position into the $20 million-plus range.
Diaz, who made $10 million this year, earned the big payday after a dominant 2022 season that saw him finish with 32 saves, a 1.31 ERA and 118 strikeouts in 62 innings for a Mets team that won 101 games.