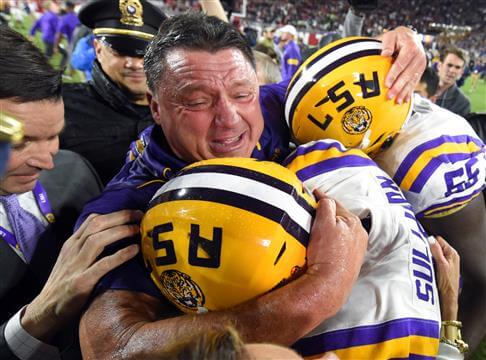 LSU head coach Ed Orgeron drew some criticism for the way he celebrated his team's win over Alabama after the game on Saturday, but he surely didn't mean for his words to go public.
A video of Coach O in the locker room was somehow leaked, and in it, it features him going off in a fiery rant.
"Roll tide, f— you!" he could be heard yelling, among other stuff, which you can see in the full video here.
He also declared that Alabama's Bryant-Denny Stadium is "our house," which didn't go over well with Crimson Tide fans, or their players.