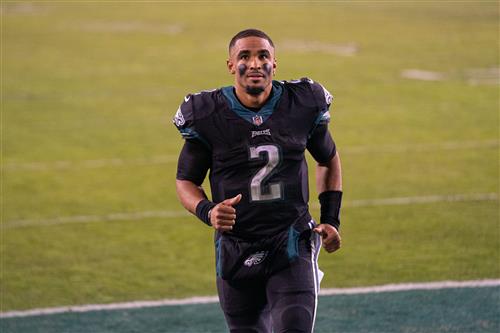 Philadelphia Eagles coach Doug Pederson confirmed the obvious: Jalen Hurts will be the starting QB in Week 15 versus the Arizona Cardinals.
After playing coy following Sunday's victory over New Orleans, Pederson declared Hurts the starter Monday.
"After going through the film and really looking back even to last week and the preparation and everything, I'm gonna continue with Jalen this week as the starter," Pederson said.
Hurts completed 17 of 30 passes for 167 yards and a TD in Sunday's 24-21 upset win over the NFC's top team. The QB's dual-thread ability was a difference-maker in his first start taking over for Carson Wentz?. Hurts carried 18 times for 106 yards.