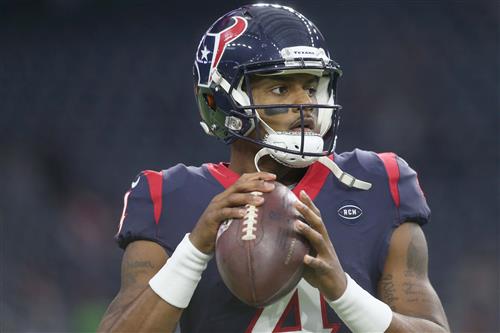 Jalen Hurts has been enjoying a drama-free training camp on the field. He's making all the right reads in 11-on-11 drills, plus the quarterback's teammates can't find enough adjectives for his steady leadership.
So why do his bosses seem so intent on trading for his replacement? The latest buzz has talks heating up between the Philadelphia Eagles and Houston Texans in what would be last-minute blockbuster for Deshaun Watson. According to CBS Sports' Chris Trapasso, a deal seems more imminent than ever as the two sides look to clear some hurdles and "attempt to come to an agreement." Compensation for the three-time Pro Bowler wasn't noted.
Aaron Wilson of the Houston Chronicle noted that "no trade is imminent or developing at this time." Sticking points include Watson's legal troubles and no-trade clause.
Eagles general manager Howie Roseman knows the rumors are out there and tried to downplay them on the first day of training camp. Hurts has done everything to "take the reins," per Roseman, but nothing is guaranteed.