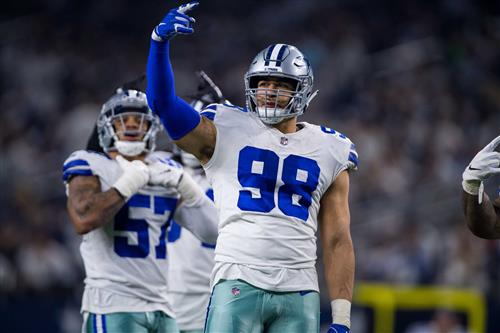 The golden rule in the NFL is to never complete a trade with a divisional rival. Especially not the Dallas Cowboys.
Yet the Eagles have done it eight times in franchise history, most notably two months ago when the two teams swapped a late fourth-round pick and a pair of fifth-rounders. Philadelphia missed out on Wisconsin center Tyler Biadasz but parlayed it into additional picks later in the draft. It was a tough decision for GM Howie Roseman. It always is.
"When the Cowboys call and they offer a trade, I'm going to be honest, that's hard for me. That's hard for me in the NFC East to make a trade with our competitors," Roseman told reporters at the draft. "So it had to be something that we felt was really good for our football team. The reality of it is that who we would've picked at that pick — I think it was 146 maybe — was the same guy that we were looking at when we were picking in the fifth round, so we picked up an additional pick and we kept moving."
While it was hard for Roseman to do it, he did cock back and pull the trigger. Would he do it again if it meant acquiring a versatile 30-year-old pass-rusher? Maybe. It's at least worth taking a look at.