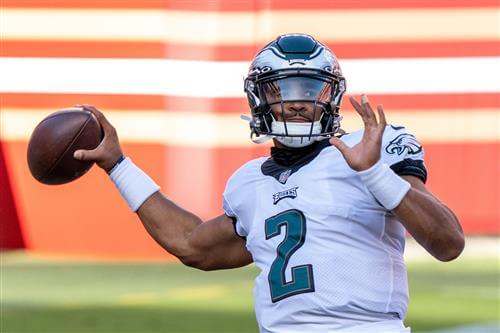 When the Philadelphia Eagles traded Carson Wentz to the Indianapolis Colts, the immediate thought was that the team would head into camp with Jalen Hurts as the No. 1 quarterback with some possible veteran competition. The team signed veteran Joe Flacco to a one-year deal, but he doesn't figure to compete much with Hurts.
The team holds the No. 12 overall pick in this month's NFL Draft after trading back from the No. 6 pick. Could they also look down that route for some competition?
Speaking on Sunday morning's SportsCenter, ESPN NFL insider Jeremy Fowler said yes, and that the team could either trade back up in the draft or trade down.