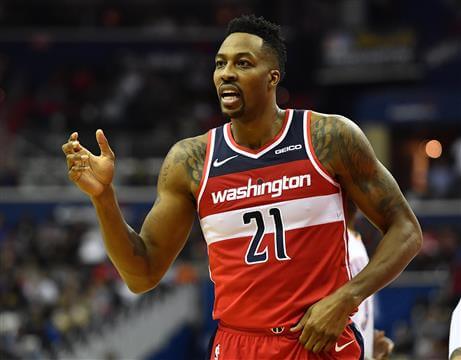 It's a familiar story. The Los Angeles Lakers were giddy after landing arguably the best center in the NBA, a formidable shot-blocker and all-around dominant athlete who they believed would push them back over the hump in terms competing for another championship.
No, we're not talking about Anthony Davis. The year was 2012, and Dwight Howard had just joined the Lakers, along with Steve Nash, in a quest to help Kobe get another ring. We all know how that story played out, with Howard promptly skipping town after a disastrous season that left the organization disarray.
Flash forward to 2019 and the new-look Lakers have striking similarities, right down to the part where they added Dwight Howard to the equation again, although this time in a dramatically reduced role as the former Defensive Player of the Year is simply looking to salvage what's left of a career that's been filled with frustration and disappointment in the intervening years.
Though Howard didn't leave L.A. on the best of terms last time, he's eager to wipe the slate clean, and he's hoping for some reciprocity from the fans, especially after what has been, by his own accounts, a humbling personal experience.