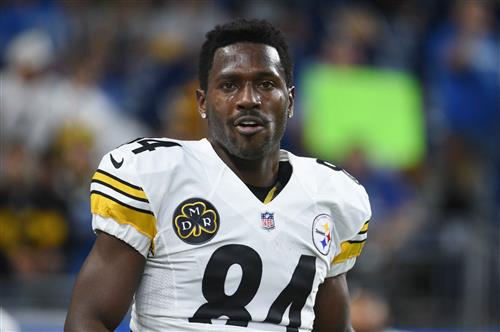 Drew Rosenhaus appeared on SportsCenter on behalf of New England Patriots wide receiver Antonio Brown and denied ex-trainer Britney Taylor's civil lawsuit saying that the 10-year NFL veteran sexually assaulted and raped her three separate times.
"I wouldn't be doing this interview if I didn't believe Antonio," Rosenhaus said (h/t ESPN's Field Yates).
"These allegations are false. He denies every one of them. I'm very confident his legal team has facts that will prove this."
The NFL agent also said that Taylor's civil lawsuit is a "money grab."
"I'll repeat this," Rosenhaus said. "This is a money grab. I believe this: This is a money grab."
Rosenhaus declined to answer whether the Patriots knew about the lawsuit before signing Brown, who landed with the team on Saturday. He also said that Brown and he were "anticipating this possibility" of a lawsuit but did not elaborate further.
He added that he's spoken with the NFLPA and that his client is willing to cooperate with anyone through the legal process. The agent also mentioned that he and Brown take Taylor's statements very seriously and do not "condone any conduct or behavior" outlined in the lawsuit.
Ben Shpigel of the New York Times reported news of the lawsuit Tuesday, which alleges that Brown committed the assaults over a two-year period from 2017 to 2018.