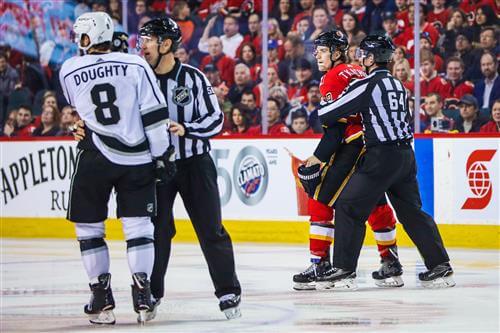 After two-and-a-half years of feuding between Drew Doughty and Matthew Tkachuk, a third party has entered the fray:
Drew Doughty's mom.
"As much as all that stuff happened with me and the other guy talking back and forth — as much as a lot of people liked it — my mom didn't like it too much," Doughty said Friday from the Los Angeles Kings practice facility in El Segundo, Calif.
"She just wants me to go out there and do what I can on the ice and keep it out of the media. That's my new objective. She was not happy with me, especially after the celebration there."
Indeed, Doughty's overtime goal celebration in Calgary on Oct. 8 included an emotional directive aimed at the fans you can be sure Connie Doughty wasn't thrilled about.