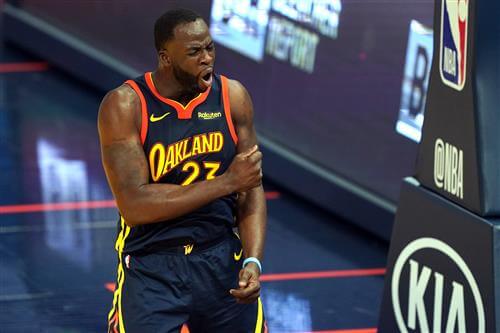 In recent hours, the Golden State Warriors fans have embraced the possibility of Kawhi Leonard somehow joining the team. If he's unable to win it all with the Los Angeles Clippers this season, some teams could try to lure him away from LA.
The Klaw and his squad have struggled against the Dallas Mavericks in their first-round playoffs series, losing the first two games at home. This sparked something inside the Dub Nation. They flooded Twitter with tweets and memes suggesting Leonard would join Stephen Curry, Klay Thompson and Draymond Green next season.
Read More - Miami Heat Could Send 6 Players For Kawhi Leonard This Summer
It was the latter who reacted to these comments. As the Clippers played Game 3 of their series vs. Dallas, somebody told Draymond he should be at the American Airlines Center parking lot trying to get Kawhi to the Bay.
Well, Draymond replied, saying he was far away from that, enjoying himself on the beach.