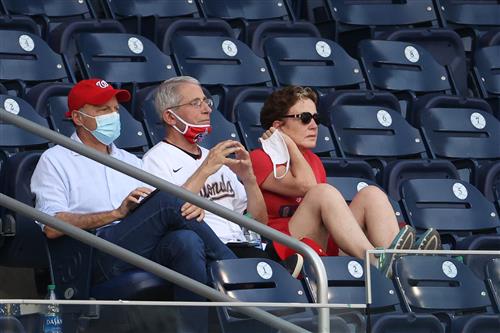 MLB wants to play ball. The coronavirus may say otherwise.
Dr. Anthony Fauci, believes the COVID-19 outbreak on the Miami Marlins could spell the end of the 2020 season during an appearance Tuesday on "Good Morning America." Per ESPN:
"This could put it in danger," said Fauci, the nation's top infectious disease expert. "I don't believe they need to stop, but we just need to follow this and see what happens with other teams on a day-by-day basis."
At least 13 members of the Miami Marlins tested positive for the coronavirus over the weekend in Philadelphia.