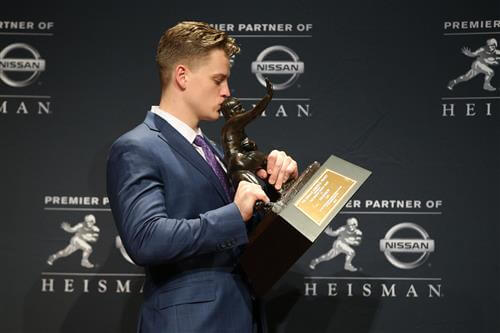 There is not one NFL scout or personnel man I know who believes someone other than Joe Burrow will be the No. 1 overall selection in this draft.
Some believe Chase Young remains the best prospect in the draft, but even they believe Burrow will be selected No. 1 overall because, well, he's a quarterback. Burrow's actually the most complete and most productive quarterback prospect of the 2020 draft class.
And you know what that says about Burrow?
Maybe he will be good in the NFL.
And maybe and he won't.
Nobody knows with any actual certainty. Because Burrow also comes with holes (average strength arm) and questions (one-year wonder?) that any team has to grapple with.
So this is where I tell you all the frustration that many (most?) Miami Dolphins fans experienced late last fall because their team was (here comes the unbelievable thing) winning was mostly a waste of time.