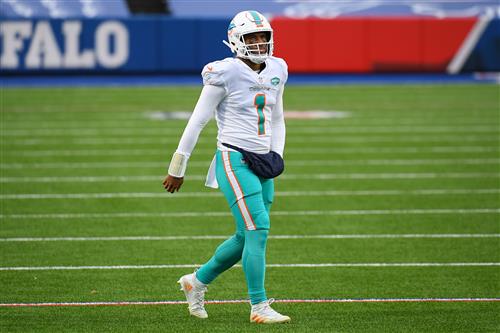 Miami Dolphins quarterback Tua Tagovailoa just concluded his rookie campaign in the league. While he managed to find success by being instated as the team's starting quarterback moving forward, his teammates had a different opinion regarding his skillsets and his potential as their playmaker of the future, via The Miami Herald.
Based on Armando Salguero's reports, many Dolphins players were reportedly unimpressed with Tagovailoa dating back to the team's training camp prior to the season. Due to their skepticism, they were caught off guard by head coach Brian Flores' decision to name Tagovailoa as their starting quarterback in Week 8 against the Los Angeles Rams.
In addition, a player shared that he was disappointed when he heard the news of Ryan Fitzpatrick not being available to play in their must-win game against the Buffalo Bills in Week 17. The player thought that Fitzpatrick was always better than Tagovailoa.