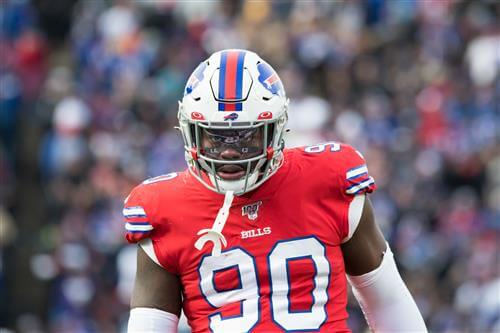 In response to a tweet in celebration of Juneteeth, the historic day that marked the end of slavery in the United States, a Buffalo Bills fan decided to start a fight with Miami Dolphins defensive end Shaq Lawson.
The tweet prompted Lawson to clap back at the Twitter user, while dissing the fan of his former team. "Glad I am out of Buffalo, because of fans like you," Lawson wrote in response.
A four-star recruit out of high school, Lawson played at Clemson for three seasons. He chose the school largely for reasons of staying close to his family in Central, South Carolina, after his father died in a car accident his junior year. Lawson had an impressive career there before forgoing his senior season, and was a consensus All-American in 2015.