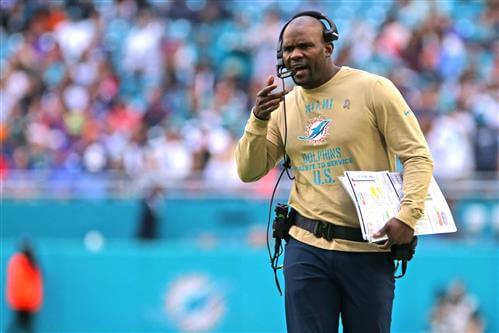 There is more optimism about the Miami Dolphins' long-term future now than there has been in more than a decade.
On the surface, the sudden hope appears to be confusing. The Dolphins are coming off a 5-11 campaign and were accused of tanking for most of 2019, with talent deficiencies in several position groups and no franchise quarterback, yet.
But look beyond the basic stats, and the reasons to believe the Dolphins' future is bright become more clear. An active NFL free agency for the Dolphins added significant talent to what should be a remade defense. Moderate offensive additions should help boost the running game. The Dolphins also have the power to own the 2020 NFL draft with 14 total picks, including three first-rounders, and one of those selections will most likely be their franchise quarterback.
Yet if you listen to many of the Dolphins' incoming free agents, the biggest reason to believe in Miami becoming a consistent AFC contender sooner than later is coach Brian Flores.