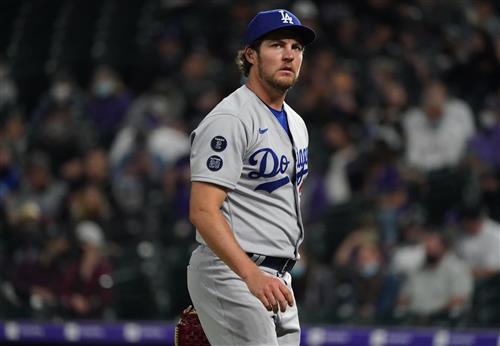 Los Angeles Dodgers pitcher Trevor Bauer is under investigation by MLB as a result of suspicious substances on baseballs from his last start, according to Ken Rosenthal of The Athletic.
Umpires in Bauer's last start collected multiple balls he threw during the game and send them to the league office for further inspection. The balls reportedly had "visible markings and were sticky."
The 30-year-old struck out 10 batters against the Oakland Athletics, allowing two runs and three hits in 6.2 innings.
This action by MLB comes after the league sent a memo saying it would step up monitoring and enforcement against pitchers using foreign substances on baseballs.