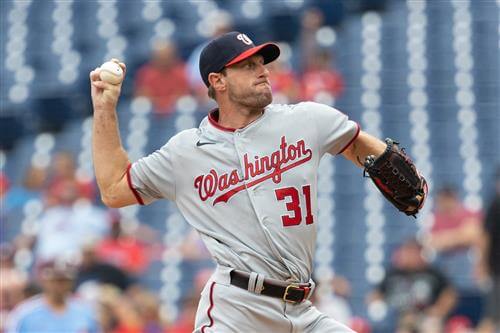 Washington Nationals pitcher Max Scherzer appeared headed to the San Diego Padres. However, that might not be the case, as Ken Rosenthal of The Athletic says that the Los Angeles Dodgers are gaining ground on a huge blockbuster deal ahead of the MLB trade deadline.
WHAT?
This would be a crazy development as it looked as if Scherzer was headed to the Padres. Now the Dodgers have swooped in, and Turner could be involved, although nothing is finalized just yet. Reports came of the Padres gaining ground on a Scherzer deal until Rosenthal's report, and who knows what happens now.
The Dodgers are in need of a pitcher big time, and it seemed a big possibility for them to go get Scherzer, that is, until the report of the Padres being close on a deal with the Nationals star pitcher.
If the Dodgers do get Scherzer, their prized young catcher would be part of the deal, as reported by Rosenthal.