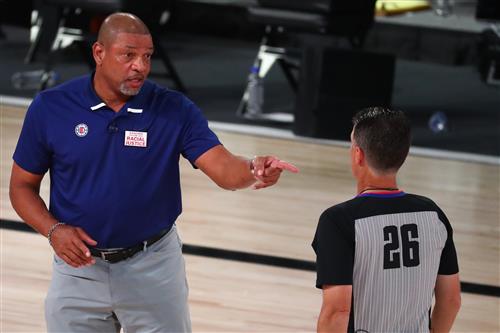 After a season of failure to live up to expectations, the Philadelphia 76ers found their next head coach, hiring former Orlando Magic, Boston Celtics and Los Angeles Clippers head coach Doc Rivers following a "rapid courtship and negotiation," per ESPN's Adrian Wojnarowski.
Shams Charania of The Athletic and Stadium reported the two sides agreed on a five-year deal.
According to Kyle Neubeck of PhillyVoice, Rivers will not have any front-office responsibilities as part of this deal and will instead just be the head coach.
This comes after the 76ers fired Brett Brown following their first-round sweep at the hands of the Boston Celtics. Wojnarowski noted that the sacking was "expected to be a precursor for more upheaval for the 76ers, whose senior leadership—including general manager Elton Brand—will begin exploring changes in the front-office structure."