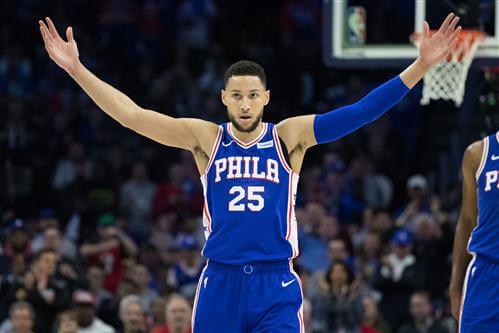 Doc Rivers was part of a Philadelphia 76ers contingent that met with Ben Simmons in Los Angeles earlier in the summer in an attempt to convince the three-time All-Star to stick around despite a trade request. While Simmons wasn't moved by the Sixers' presentation and is currently holding out, Rivers made an intriguing pitch: you can be more like Giannis Antetokounmpo.
The Ringer's Kevin O'Connor has more details on Rivers' plan for Simmons if he were to stick with the Sixers in 2021-22:
Rivers shared how he planned to use Simmons this upcoming season anyway: Embiid and Simmons would stagger minutes more often, and when Embiid came off the floor, Simmons would play the 5, sharing the frontcourt with Tobias Harris and new addition Georges Niang. Rivers said he wanted to put Simmons in more situations that resemble Giannis Antetokounmpo's role in Milwaukee, with four shooters surrounding him, empowering him to be a primary scoring option with the second unit. Rivers and Morey, according to sources, said that Simmons and Embiid are the best defensive duo in basketball, and with some slight tweaks, they could be even more productive on the offensive end.