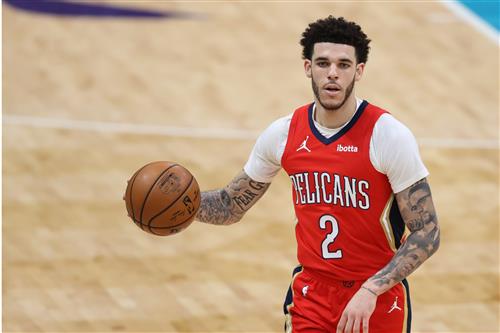 Though Lonzo Ball's signing with the Chicago Bulls was well-received, there are still a number of basketball fanatics who are still at odds if the team made the right choice. As for one, some (especially those who have not paid attention) are still concerned about Ball's offensive game. Meanwhile, those who are aware of Ball's development are not sure if Ball is worth $85 million for four years.
The truth is, we can never really tell at this point in time if the Bulls made a mistake in signing Ball. We have to wait and see until the 2021-22 NBA season begins. But just for the kick of it, let's look at the pros and cons of Ball's game and come to a conclusion if he's the perfect guard for the Bulls.
Pros
With the recent signing of DeMar DeRozan to a three-year, $85 million, the Bulls now have some serious offensive power. Fans are well aware that DeRozan is one of the best mid-range scorers in the game today. Some have even compared him to the great Kobe Bryant. The Compton native will join forces with Zach LaVine who has turned into a complete offensive player. And of course, there's Nikola Vucevic who can go down and dirty in the paint and stretch the floor as well.
For all their offensive talent, they need someone who will feed them the ball, call the right plays, and ultimately make them better. Lonzo Ball is that player as the guard has is a natural playmaker with impeccable vision. This is what scouts saw during his high school and college days. And upon setting foot in the NBA, Ball showed off his gifts.