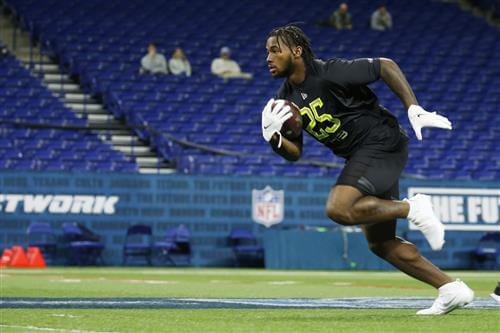 They got the best cornerback in the draft in Round 1, and they may have landed the draft's best running back in Round 2.
The Detroit Lions opened the second round of the 2020 NFL draft Friday by taking Georgia running back D'Andre Swift with the 35th overall pick.
Swift is the second running back off the board, but he's considered a better pure runner than Clyde Edwards-Helaire, who went to the Kansas City Chiefs with the final pick of the first round on Thursday.
The Lions finished 21st in the NFL in rushing last season and have not ranked in the top half of the NFL in that category since Barry Sanders' final season in 1998.
Swift, who ran for 1,218 yards and seven touchdowns last season, is the third running back the Lions have spent a second-round draft pick on in the last six years.