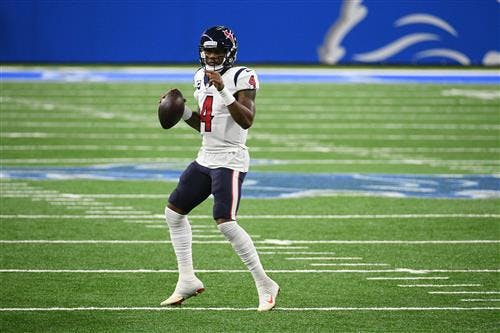 The attorney representing the women who have filed lawsuits against Deshaun Watson revealed this week that the Houston Texans quarterback is being investigated by the FBI. Watson's lawyer reluctantly responded on Wednesday.
Watson's lead attorney, Rusty Hardin, once again criticized Tony Buzbee, who represents the 22 women who are suing Watson, for trying to have the case play out in the media. Hardin said he was unaware prior to Tuesday that Watson was being investigated by the FBI, but he claims one of the quarterback's accusers is also the subject of an FBI probe.
Hardin said he was previously contacted by an FBI investigator who said the agency is investigating whether one of the women who is suing Watson is guilty of extortion. He said the woman, Shenee Lawson, has accused Watson of forcing her to perform oral sex on him. She has not filed a criminal complaint. Hardin says there are text messages that contradict the graphic allegations Lawson made against Watson, and he read some of them to reporters on Wednesday.
"'Hey Deshaun, just wanted to say thank you for trusting me with your massage today. I'll be here until Jan. 3 if you'd like to get another one,'" Hardin says Lawson texted Watson on the day she claims she was sexually assaulted.