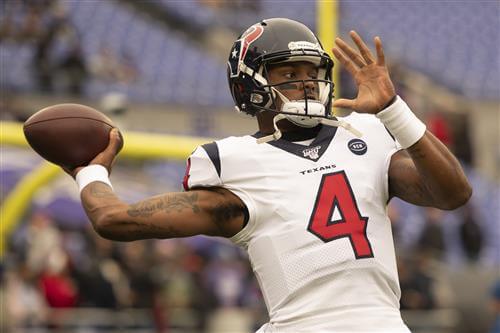 Less than two weeks until the NFL trade deadline, the Houston Texans have continued to engage in conversations regarding quarterback Deshaun Watson. One source characterized the discussions with the Miami Dolphins as serious.
However, multiple other sources told The Athletic as of Wednesday evening a deal does not appear to be imminent. A couple of sources with knowledge of the situation indicated it's common this time of year for teams to drum up interest in a player to increase the trade price.
The Houston Chronicle first reported on Wednesday that a trade for Watson could be coming this week. The Texans have been asking teams for three first-round draft picks and two or three more assets, including a collection of picks or players, according to a source.
In addition to the Dolphins, the Texans have had recent discussions with the Carolina Panthers and Philadelphia Eagles, according to sources.