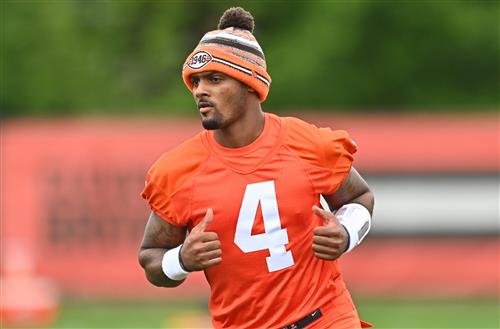 The NFL is seeking a "significant" suspension for Cleveland Browns quarterback Deshaun Watson, according to Mark Maske of the Washington Post.
The league will "probably" call for a one-year suspension for violations of the league's personal conduct policy, "a person on Watson's side of the case" told Maske.
Watson has been accused of sexual assault or sexual misconduct in 26 civil lawsuits, with the last two being filed this month. The 26-year-old has denied the allegations, and two grand juries declined to press criminal charges.
The league has conducted its own investigation and will present the findings to Sue L. Robinson, a former U.S. district judge appointed by the league and players association as the NFL's disciplinary officer.