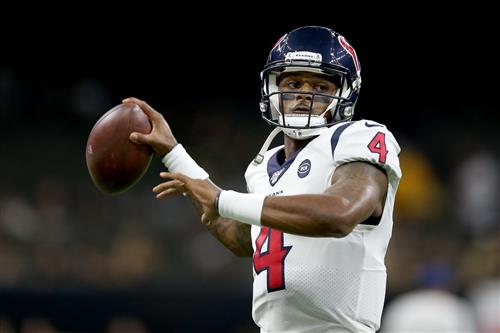 The NFL trade deadline for the 2021 season is on Tuesday at 4 p.m. ET and while there are still big names potentially on the block some of the bigger players have already been moved.
On Monday, the Los Angeles Rams acquired Von Miller from the Denver Broncos for two draft picks. The Miller acquisition bolsters a defense that needs to make sure things are under control as they make a playoff run. The Rams also traded Kenny Young to the Broncos earlier in the season.
The New Orleans Saints traded for Houston Texans running back Mark Ingram last week. Ingram had 26 yards in a Saints win over the Tampa Bay Buccaneers in Week 8.
The New England Patriots made one of the bigger moves during the season when they traded cornerback Stephon Gilmore to the Carolina Panthers. The Arizona Cardinals also acquired Zach Ertz from the Philadelphia Eagles last month.
There are still a bunch of moves that could be made between now and the deadline. Below are some of the biggest names floated in trade rumors.
Deshaun Watson
Barring a last-minute turnaround, the Houston Texans appear to be ready to keep Deshaun Watson throughout the rest of the season. The Texans were reportedly trying to drum up interest over the possibility that the 22 civil lawsuits against him alleging sexual misconduct were going to be dropped. However, the asking price – three first-round picks and two additional picks – seems to still be too high.