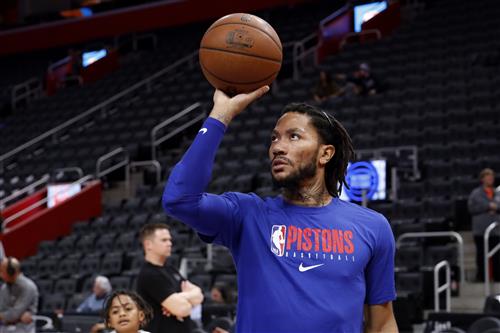 The Los Angeles Lakers kicked the tires on a Derrick Rose trade with the Detroit Pistons at the 2020 NBA trade deadline, but a deal wasn't made for a variety of reasons.
However, one NBA general manager, who spoke to Sean Deveney of Heavy, believes Rose to the Lakers is "more likely" to happen this offseason.
"I think both sides were reluctant when they went into in January, February," one general manager told Heavy.com.
"I don't think the Lakers wanted to make a major move because they thought they could do something on the buyout market. And I don't think the Pistons wanted to make a major move because Derrick was happy there. You know, the Lakers wanted to be involved in case the Clippers got involved or someone else, the Bucks or the Nuggets, whoever.