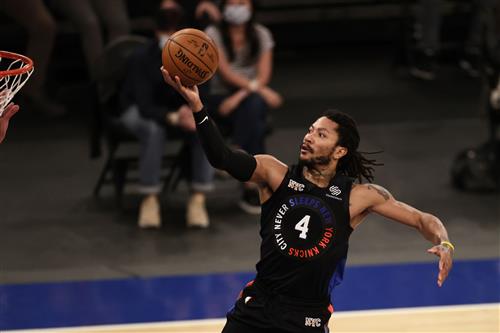 Derrick Rose could be returning home this offseason if the Chicago Bulls think of him as a backup point guard. The 2011 NBA MVP has bounced around the league, joining different teams and showing flashes of the player he was during his best days with the Bulls.
After getting traded to the New York Knicks from the Detroit Pistons, Rose is ready for a new challenge, and he could go back home to discover what's next for his career. The veteran player has a big story with Chicago and could work well as a mentor for young players and a terrific 6th man.
He was on a tear during the 2021 NBA playoffs, starting as a backup and taking over the Knicks, leading the team against the Atlanta Hawks in the first round of the postseason.
Now, according to Jake Fischer of Bleacher Report, D-Rose is reportedly interested in a return to Chicago, where his career started.