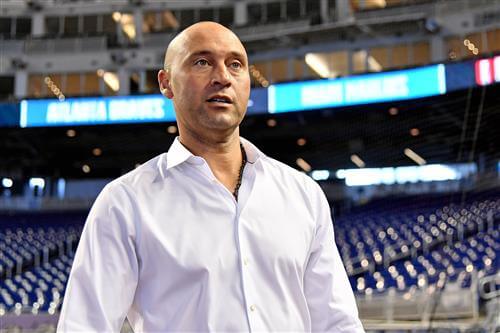 Listen up, Marlins fans ... Derek Jeter says Miami WILL have a playoff squad to cheer for eventually -- he tells TMZ Sports it's just going to take a little more time!!!
"I preach patience," Jeter says. "I don't have any myself, but we'll get there!"
The Marlins have been pretty awful since DJ took over as part-owner of the team ... and a lot of people are bent by the fact that No. 2 has traded away Giancarlo Stanton, Christian Yelich, J.T. Realmuto AND Marcell Ozuna in the last few years.