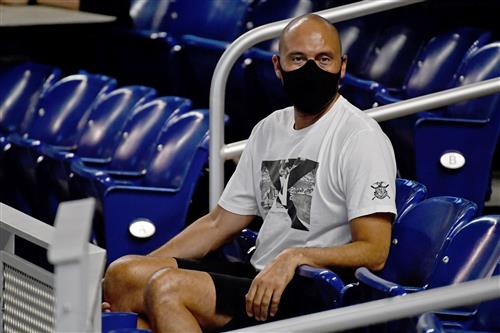 The Marlins weren't trying to find Magic City.
The COVID-19 outbreak resulting in positive tests for 18 players in the Miami Marlins' clubhouse is not the result of going to bars and clubs, CEO Derek Jeter told media members Monday. The situation is leading to calls MLB should halt its season.
Lou Williams broke NBA quarantine rules when he went to strip club Magic City in Atlanta to satisfy a hunger for their famous chicken wings.
"There is no way to identify how this got into our clubhouse," Jeter said. "Our guys were not running around town in Atlanta. We did have a couple individuals leave the hotel. We had guys leave to get coffee, get clothes. No salacious activity."
The Marlins have not played since July 26 in Philadelphia, the second leg of a season-opening road trip that began in Atlanta.