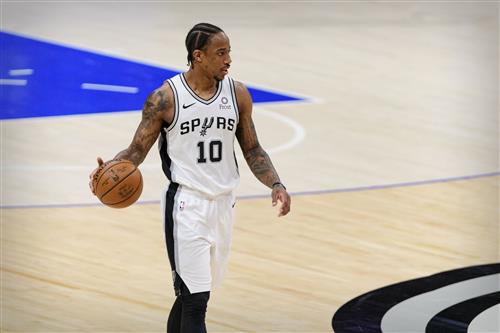 The NBA trade deadline is just two days away and DeMar DeRozan — despite continuously denying reports of him wanting a trade — may be a player who would welcome a change of scenery.
In an article about what insiders are saying ahead of the deadline, Bleacher Report's Jake Fischer reported that DeRozan could have his sights set on rejoining the Eastern Conference, either now or after this season.
DeMar DeRozan is amid the final year of his current contract with the San Antonio Spurs and is earning himself some money with how he's performing this season. The four-time All-Star is quietly having a productive season with the Spurs by averaging 20.6 points, 4.5 rebounds, and a career-high 7.4 assists per game.