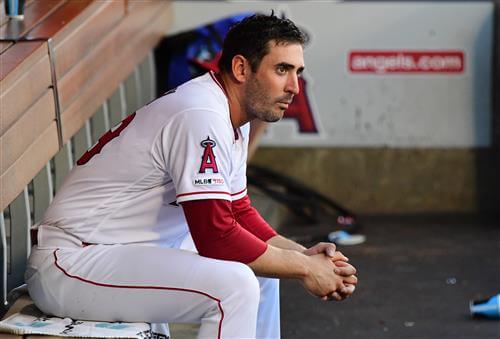 The U.S. Drug Enforcement Administration has interviewed several former and current Los Angeles Angels players while investigating the death of pitcher Tyler Skaggs, Mike DiGiovanna of the Los Angeles Times reported on Tuesday.
According to DiGiovanna, current pitchers Andrew Heaney, Noe Ramirez and Trevor Cahill, as well as former Angels pitcher Matt Harvey, were among at least six players who were question by federal agents. The DEA hoped the players would shed light on whether the use of opiates was prevalent in the clubhouse. Agents also asked players if they ever saw others using illegal narcotics on team flights and if they knew how Skaggs got ahold of the drugs.
Two other players were interviewed, but their names are not yet known.