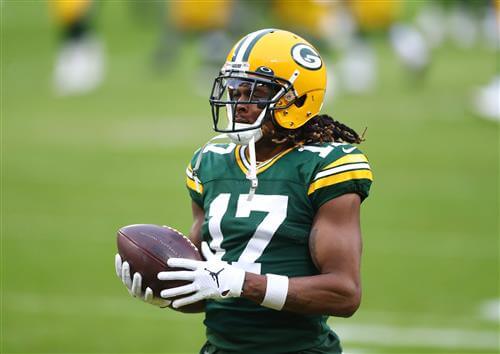 Green Bay Packers star Davante Adams "is willing to listen to any contract discussions the team would like to have," according to ESPN's Adam Schefter.
This comes after Schefter reported the Packers are nearing an agreement with Aaron Rodgers that will result in him suiting up for the team in 2021.
Adams is entering the final year of his four-year, $58 million contract, which has provided a subplot surrounding the Packers amid the ongoing saga with Rodgers.
During an appearance in May on The Herd with Colin Cowherd, the four-time Pro Bowler said he might have to weigh his own long-term future with the team if Rodgers were to walk away.
The two weren't exactly subtle when they both shared the same photo of Chicago Bulls legends Scottie Pippen and Michael Jordan on Instagram over the weekend, seemingly alluding to what could be a last dance in Green Bay.