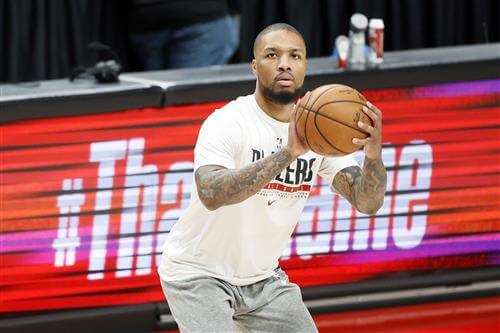 Portland Trail Blazers guard Damian Lillard posted a potentially-provocative message on Instagram following his team's 126-115 loss to the Denver Nuggets on Thursday night. The defeat sent the Blazers out of the playoffs, to their second-straight first-round defeat.
Read More- Celtics will look to trade Kemba Walker this summer, 3 potential destinations
On his Instagram feed, Lillard posted a picture of himself walking through the Moda Center hallways with a quote from Rap Legend Nipsey Hussle:
"How long should I stay dedicated? How long til opportunity meet preparation?"
Now nine seasons into his career, the 31-year-old veteran has become one of the brightest stars in the NBA. That was underlined in Game 5 against the Nuggets, when Lillard scored a franchise-record 55 points trying to will his team to victory. The quest ultimately failed, as his teammates failed to rise to his level and the Blazers lost.