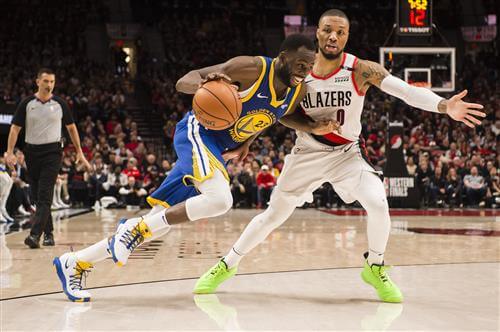 During his time with the Golden State Warriors, Draymond Green has established himself as one of the premier defenders in the game, and his passing skill is fairly good as well. While he does have his scoring woes, he has a reputation across the league as one of the best complementary players next when you have an offensive superstar such as Stephen Curry.
It seems as though Draymond Green has caught others' attention. A recent report indicated that Damian Lillard would like Draymond Green on the Trail Blazers. It is possible that Green would be able to improve the Trail Blazers' defense and recreate some of what he does with Stephen Curry if he were traded to the Portland Trail Blazers.
The Trail Blazers desperately need to improve their roster around Damian Lillard, and based on last season, they have enough on the offensive end.