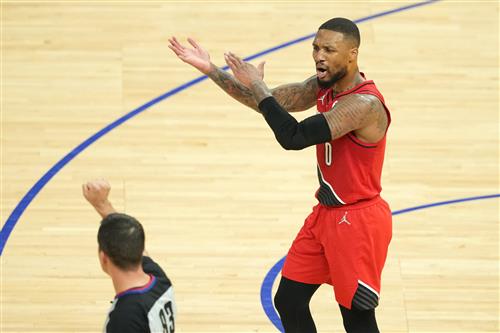 Portland Trail Blazers superstar Damian Lillard wants to receive a two-year, $107-million contract extension this offseason, ESPN's Adrian Wojnarowski reports.
The extension would make Lillard one of the NBA's highest-paid players. He'd earn a whopping $51.2 million in his age-35 season (2025-26), then $55.3 million as a 36-year-old (2026-27), according to ESPN's Bobby Marks.
However, Lillard receiving another massive payday from Portland is far from a foregone conclusion.