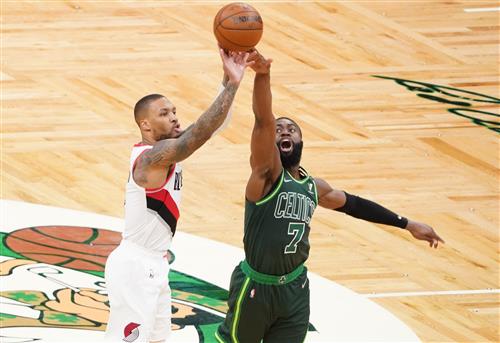 The Portland Trail Blazers has been making headlines this week after a report surfaced claiming Damian Lillard was interested in joining forces with disgruntled Philadelphia 76ers star Ben Simmons.
Even after Dame shut down those rumors, they keep coming. Following Neil Olshey's firing from the team, many people are wondering what is going to happen next with this squad, who has underperformed this campaign, even earning big criticism from new head coach Chauncey Billups.
Following the report about Lillard wanting to play with Simmons, another one adds more candidates to land in Portland. According to Jake Fischer of Bleacher Report, Boston Celtics' Jaylen Brown and Denver Nuggets' Aaron Gordon have been players of interest for Dame, too.