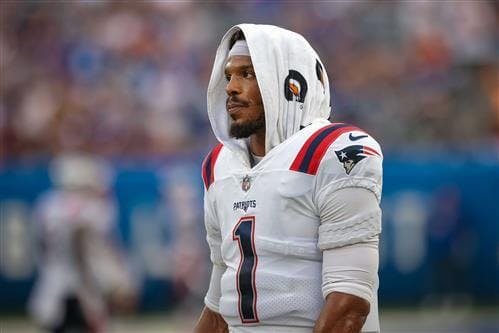 Portland Trail Blazers star Damian Lillard didn't like what he witnessed during the Las Vegas Raiders' Week 5 loss to the Chicago Bears. Now, he wants his favorite NFL team to consider signing Cam Newton.
Lillard made the endorsement following Derek Carr's poor showing and apparent injury in the 20-9 defeat to the Bears. The Las Vegas starting QB struggled all game long, finishing with no touchdown and one interception.
Carr did complete 62.9 percent of his passes (22-of-35) for 206 yards, but his inability to hit his targets at the right moments is a big reason the Raiders weren't able to put up a good fight.
Dame Time, who has always been a huge Raiders fan, took to Twitter to express his disappointment about the results of the game.