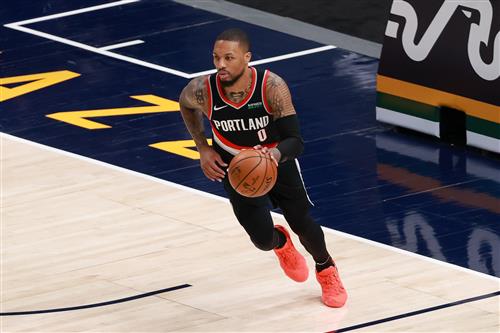 Damian Lillard is one of the most loyal players in the NBA. He has spent all of his career with the Portland Trail Blazers thus far, reaching superstar status, and has helped Portland be a perennial contender for the playoffs in the Western Conference. However, despite his successful career, Damian Lillard still hasn't made it to the NBA Finals. Damian Lillard is currently 30 years old, and perhaps there will come a time in the future where he wants to be on a contender for the championship.
If Damian Lillard does end up leaving the Portland Trail Blazers, it would be for a team that allows him to team up with some All-Stars on a roster. If the move is executed by trade, then any team that would want to get him would have to give up a huge trade package in return. Two teams that would be good destinations for Damian Lillard would be the Golden State Warriors and the Los Angeles Lakers. Both teams would offer Lillard the opportunity to play with established superstars, and take some of the offensive load off of Lillard's shoulders.
The Warriors Get A Damian Lillard-Stephen Curry Backcourt
Golden State Warriors Receive: Damian Lillard
Portland Trail Blazers Receive: Andrew Wiggins, James Wiseman, Eric Paschall, two future first-round picks
Stephen Curry is a player whose offensive presence cannot be ignored. His ability to shoot from beyond the arc is insane, and teams often pick him up on defense right at the half-court, in order to prevent a quick 3PT attempt. Lillard offers a similar offensive presence: the Portland star often shoots from way beyond the 3PT line and is well known for the range that he possesses. Adding an outside shooter like Damian Lillard to the Golden State Warriors would supercharge their offense. Having two sharpshooters who can pull up for a shot right as they cross the half-court line is a good proposition for any team, and that's without even mentioning Klay Thompson. The Golden State Warriors adding Lillard would also help Draymond Green, as he is a player who thrives on setting up scorers for easy baskets. Damian Lillard to the Warriors would be dangerous for the rest of the league, and that team would become an instant favorite for the title.