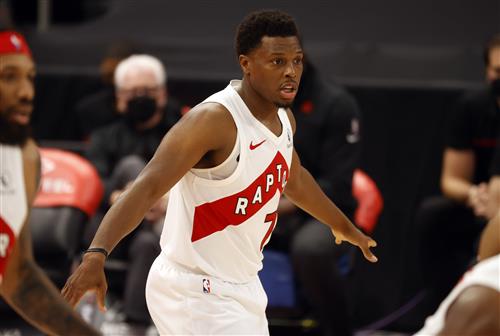 The Dallas Mavericks were just one win away from advancing to the second round of the Western Conference playoffs. Now, as they reflect on their future, it's looking increasingly likely they'll be busy in this summer's free-agent market.
(via AHN Fire Digital)
One name floating around the rumor mill? Toronto's Kyle Lowry, who could bring scoring and veteran leadership to a young and inexperienced roster.
Read More - 5 Blockbuster NBA Trades That Could Happen This Summer

The Dallas Mavericks are trying to insert themselves in the Kyle Lowry sweepstakes according to a source.

The Mavericks will have to beat out the Miami Heat and Philadelphia 76ers in the race. Both of those teams are also interested in the six-time All-Star.