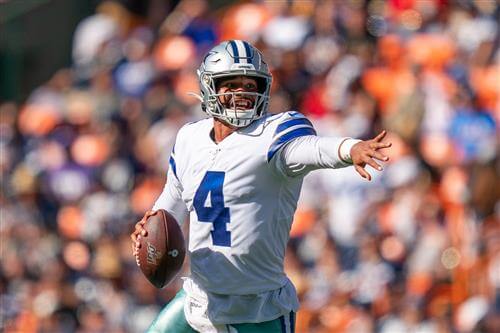 This really could be as simple as the Dallas Cowboys making a new offer to Dak Prescott that pays him $35 million APY over the course of a four-year contract, and indeed a source on Wednesday tells CowboysSI.com that the Cowboy have re-engaged in negotiations with CAA agent Todd France in a way that figures to include a new exchange of proposals. ... headed in that direction.
Eventually, this deal will make the quarterback the highest-paid player in franchise history. But sources with intimate knowledge of the talks inform CowboysSI.com that money is now moving well above what we were told a week ago was in the $33.5 million APY range ... and at that time the guaranteed total exceeded the reported $105 mil as well.
Dallas' latest offer, we bet, will exceed that - and may give in on the four-year vs. five-year argument, too.
All of these numbers - the sensible prediction of $35 mil APY and, say, $107 mil guaranteed