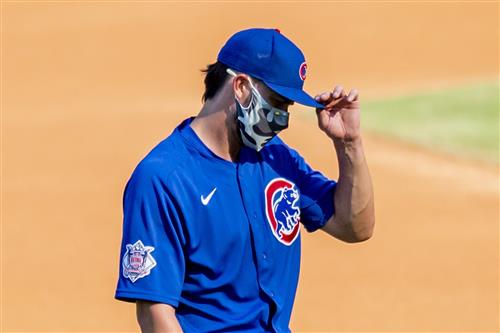 Kris Bryant arrived at Wrigley Field last week with an altered perspective on his priorities. The Cubs' third baseman is a new father, and he had plenty of time over the past several months to reflect on the importance of family, comfort and safety in the midst of a global pandemic.
Things like trade rumors and thoughts about a contract extension take a back seat when there are more important issues facing the country and world. In a Zoom discussion with reporters this week, Bryant went as far as saying it felt "insensitive" to delve into those topics when there are people facing more pressing struggles.
So, yes, Bryant's perspective has changed even since Spring Training.
"You look at things differently," Bryant said. "Just things that really mattered to me before don't matter to me as much. You value people in your life that bring value to you. And certainly, this organization has brought value to me and my life, and hopefully I've returned the favor.
"But yeah, you want to be around people that want you and care for you and I've certainly felt that being a Chicago Cub."
That last comment is also why these topics will not just disappear.
Bryant, who turned 28 in January, is one in a group of core players who could reach free agency after the 2021 season. Javier Báez, Anthony Rizzo and Kyle Schwarber are three others, with catcher Willson Contreras following suit after '22. That creates a situation where Chicago must weigh extending the core against planning for the future.