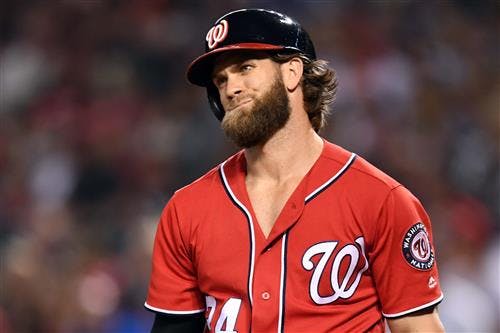 Bryce Harper free agency negotiations are underway according to a report, and the Chicago Cubs are among the teams involved.
Dan Bernstein, a host on The Score in Chicago, said on his show Friday that Harper negotiations are picking up steam and the Cubs are in.
This is somewhat surprising on a few fronts. First off, there hasn't been much reporting about his sweepstakes already beginning. Secondly, there were indications earlier this offseason that the Cubs would not be big spenders this winter, so it's surprising to hear that they would be contending for Harper.